Seeing as we've become even more attached to our sofas of late, it's no wonder durability and comfort are high on the list of considerations when shopping for a new lounge piece.
Well, call off the search – our latest leather sofas check off all the boxes, all while serving up some seriously good looks.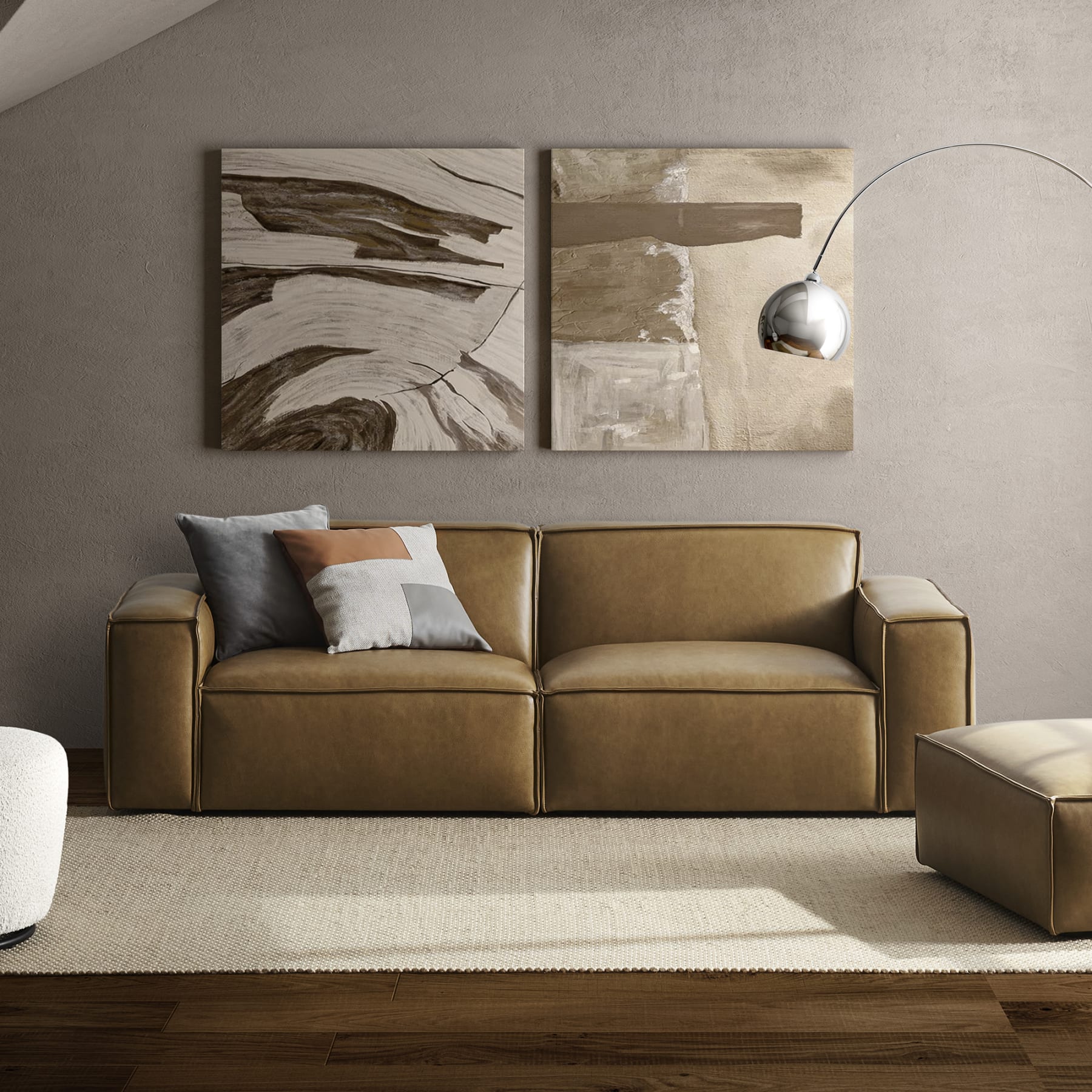 Pictured: the Jonathan Sofa, a modern, boxy silhouette with just a touch of edge.
When it comes to investing in a leather sofa, you might have some concerns. Will the furniture hold up over the years? Is it suitable for a busy household with pets and kids? I live in a smaller apartment – can I still enjoy leather furniture?
Read on to learn more about the indulgent material, how it blends in with various lifestyles, and the proper ways to care for them.
Get to know the leather
Our leather sofas are made of top-grain leather, which is the top or outermost layer of cowhide. Buffed to reduce the visibility of imperfections, the leather is coated to provide greater resistance to stains and wears.
A two-toned effect is also applied to the surface of the sofa, creating the appearance of a lightly embossed, uniformed grain. This allows your leather furniture to take the spotlight even in the busiest areas of the home.
Made for everyone
Whoever said that leather furniture belongs only in larger homes or households without kids and pets has never been more wrong. Whether home is a cosy apartment for just you and a partner, or a larger space with an open plan and three toddlers, there's a leather piece that's made just for you.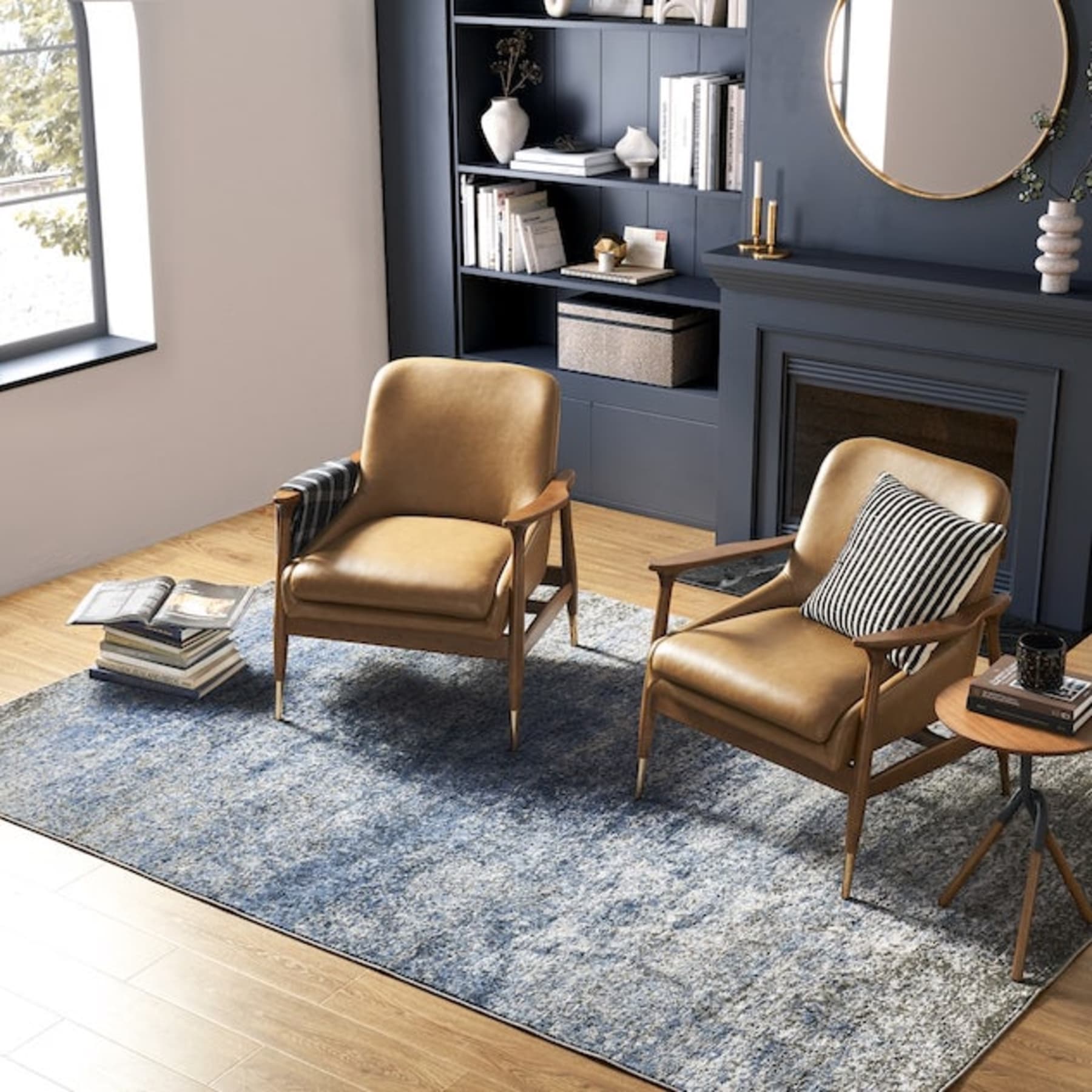 Pictured: The Desmond Armchair looks great from all angles.
For apartments with space constraints, consider a sleek seat that fits comfortably in any nook. Taking inspiration from mid-century modern aesthetics, the Desmond Armchair lends an element of luxe to any urban apartment.
Its curved backrest contours comfortably against your form, while slim armrests provide just the right amount of support. Lean back and let your best thinking happen here. Or spend the afternoon scrolling through your social feeds. No judgement at all.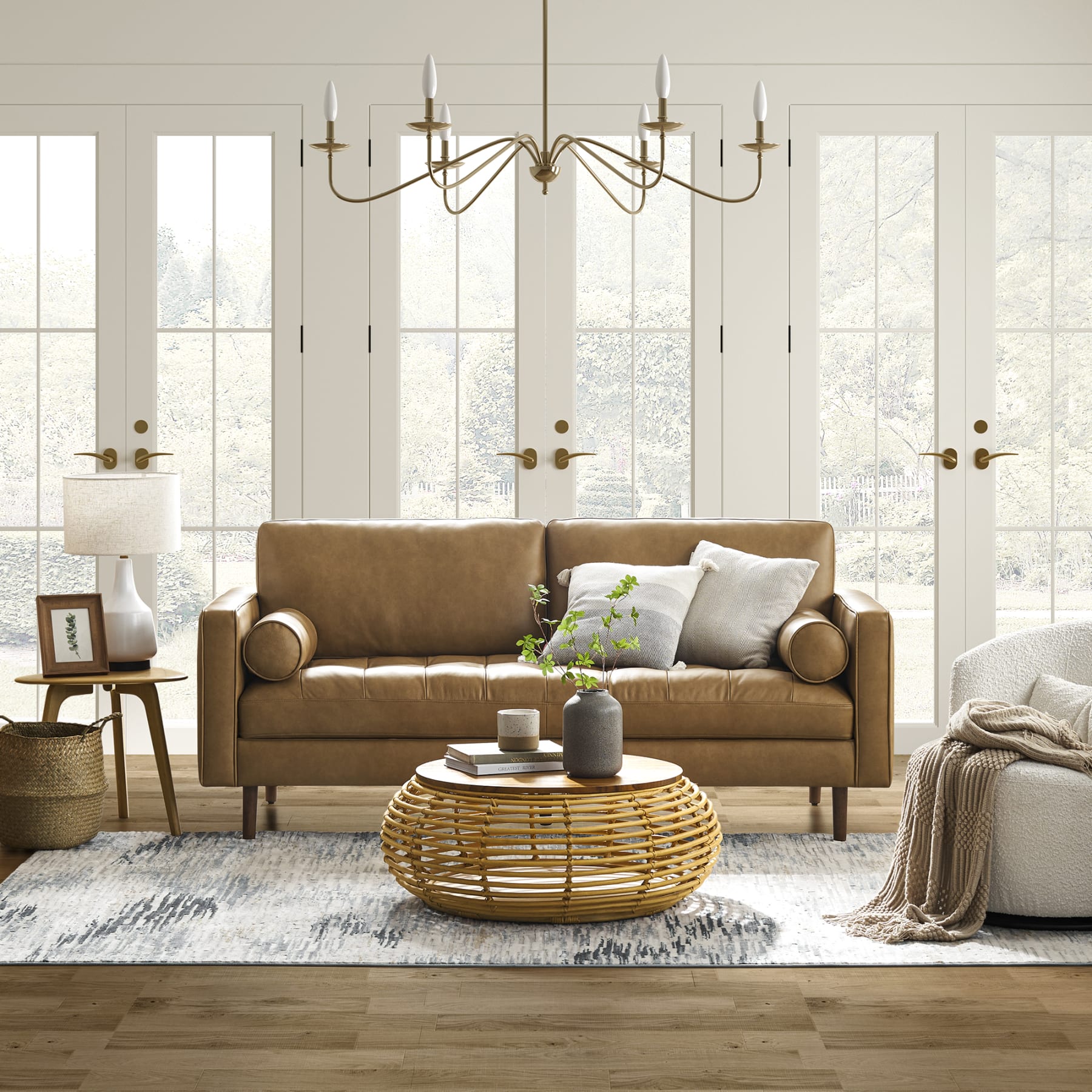 Pictured: Couch potatoes and neighbourhood hosts will love the Madison Leather 3 Seater Sofa.
Frequent hosts will delight in knowing that the Madison Leather Sofa can sit up to three people comfortably. When your guests have gone home, the open-based silhouette makes cleaning up the crumbs on the floor an absolute breeze.
Seeking that much-needed afternoon nap? Rounded bolsters offer the support to prop your head up comfortably, while the single-piece seat cushion lets you sprawl out in blissful snooze.
Take a seat, put your feet up, and let out that sigh of contentment.
Pictured: Low-profile and highly appealing, Mateo invites you to enjoy the finer things in life.
One of our largest sofas in the collection, the Mateo Leather Sofa is strikingly handsome with a subtly curvaceous form. Don't let its tough-guy exterior fool you – it's really a softie at heart, with cloud-like seat softness that will have you and your guests swooning.
Mateo's closed-based structure also creates versatility to match with other furniture pieces in the home, and would sit well in any mid-century modern or modern contemporary interior.
Pictured: the Jonathan Extended Sofa's low profile makes a space look larger and more inviting by creating the illusion of taller ceilings.
Ideal for households buzzing with high energy levels, there's a spot for everyone on the Jonathan Extended Sofa – adults, kids, and even paw-friends. Durable and resistant to stains and wears, this is where you'll find the whole gang lounging and spending time together.
On family movie nights, the sturdy armrests allow you to place your bowl of snacks within reach. The boxy design also creates a flat surface with ample space for your laptop if you choose to work from the sofa. Heads up: you might just ditch your home office for this indulgent corner of the home.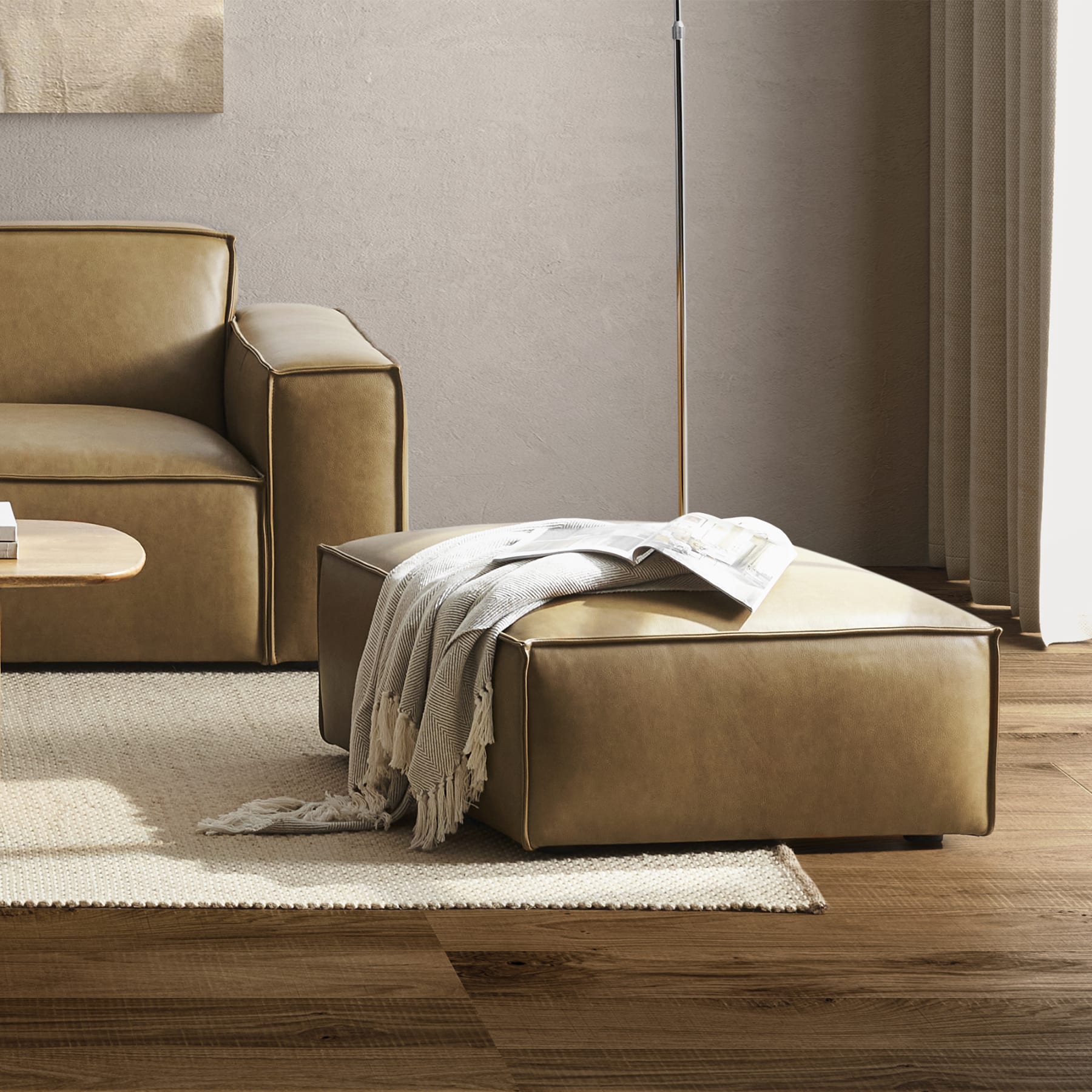 Pictured: Need a spot for your paw-friend? The Jonathan Ottoman completes the set.
Caring for your leather sofa
Leather furniture isn't just for the grownups with an exquisite taste for luxe lounging. Stain- and wear-resistant, our leather sofas are family-friendly and made for everyone at home to enjoy.
However, to keep your leather looking as fresh as day one, here are some care tips to take note of.
Place your leather furniture away from direct exposure to sunlight to prevent fading and discolouration.
Food spills are inevitable, but when accidents happen, immediately blot the mess gently with a clean white cloth. Do not rub, as that could cause cracking and peeling, colour transfer or rub marks.
Vacuum regularly using a brush attachment to clear dust and debris.
Keep sharp objects away. While leather is a durable material, it is still susceptible to deep scratches.
Be mindful of wearing dark or heavily dyed clothing that might cause dye transfer.
Made for the long haul and designed for everyone, we can see why these leather sofas get your hearts racing and fingers tapping on the wishlist button. Take the leap and discover our range of buttery leather sofas here.