The sofa is often the focal point of most households. It's where we gather to enjoy quality time with family and spend our time hosting guests. The right sofa sets the tone for how you live, play and unwind! Here are four useful tips as you search for the perfect sofa in Singapore:
1. Go Beyond Standard Measurements
Most of us know that a sofa's measurements are crucial for the right fit. Standard measurements like width, depth and height ensure there's sufficient wall space for furnished room to breathe. A 3 seater sofa will fit most living rooms in Singapore while a 2 seater sofa is great for smaller spaces or a guest room.
However, lesser-known measurements can affect your enjoyment of the couch. A sofa's leg height can affect how spacious the room looks. For example, our Ethan Collection features sofas with long, slender legs for an elegantly poised silhouette which give an illusion of a roomier interior.
Pictured: The classy Ethan chaise sectional sofa gives solid structure to your seating arrangements as well an elevated base for a spacious look.
Secondly, make sure its seating depth and height complements your seating style. Some like having their feet dangle while others prefer their feet grounded. For those who enjoy propping their legs up, an ottoman or pouf does the trick!
Lastly, the seatable width of a sofa varies depending on its design. Make sure there's sufficient lounging space for you and your family to unwind. For the ultimate lounging experience, browse our selection of L-shape, sectional and modular sofas.
Pictured: Our Todd side chaise extended sofa offers additional legroom and premium cushioning for you and your company.Image credits: @hmlet_official
2. Pick the Right Sofa Material
From leather and velvet to polyester and linen, each material has its unique strengths. Leather sofas are hypoallergenic and great for those with sensitive noses. They are resistant to spills and stains, making them ideal for a household with toddlers.
Pictured: Our Hanford sofa in leather is a sensible choice which can be styled for a chic and contemporary look.
On the other hand, pet lovers may prefer velvet sofas because its short, dense pile makes it hard for claws to cling onto. Plus, velvet carries an air of elegance and has an irresistibly soft texture which will cocoon you in its luxe embrace.
Pictured: Our Alfie chaise sectional sofa in deep teal velvet will impress guests with its timeless appeal and provide endless comfort for your lounging sessions. Paired with the Harris Coffee Table.
3. Keep an Open Mind with Different Décor Styles
Half the fun in sofa shopping is to browse what's out there! You may have your heart set on a classic design but later chance upon a vibrantly-hued couch too gorgeous to resist. Why not add a splash of colour to your home instead?
Pictured: Our Adams chaise sectional sofa in deep teal velvet really pops in this colourful living room ensemble, paired with our Logan Coffee Table. Image credits: @thecraftedlife.
With our abundance of designs, you could be inspired pick something you've never seen. Approach shopping with a thirst for discovery and you'll be surprised at the plethora of styles available!
4. Look Out for Customisable Options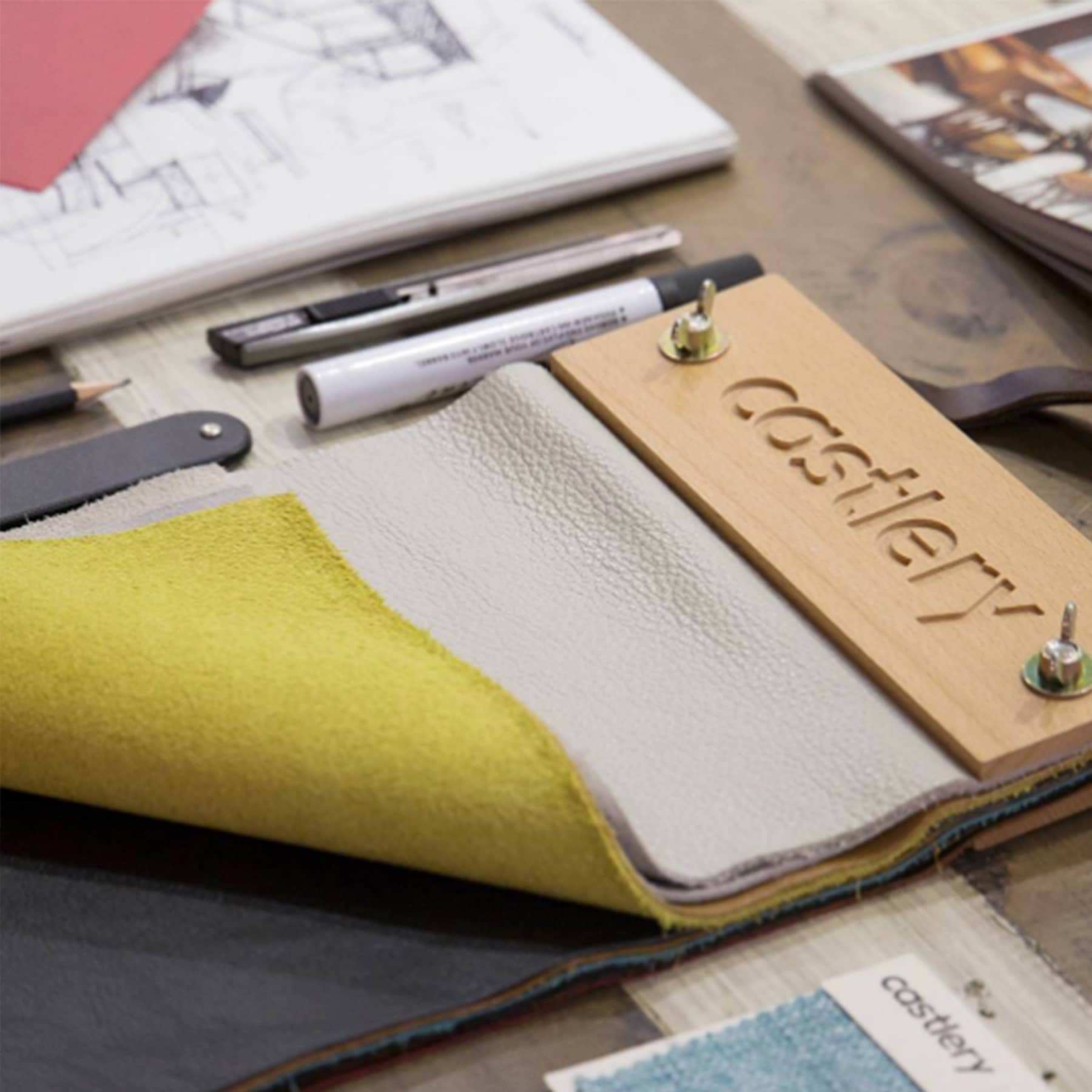 Most Castlery sofas offer the option to have your sofa made from a range of custom fabric colours. Having a particular sofa design upholstered in a different colour can create a whole new look and vibe.
Some couches also offer different leg finishes so your favourite sofa can complement accompanying furniture. Plus, it means you won't have the same cookie-cutter couch as everyone else!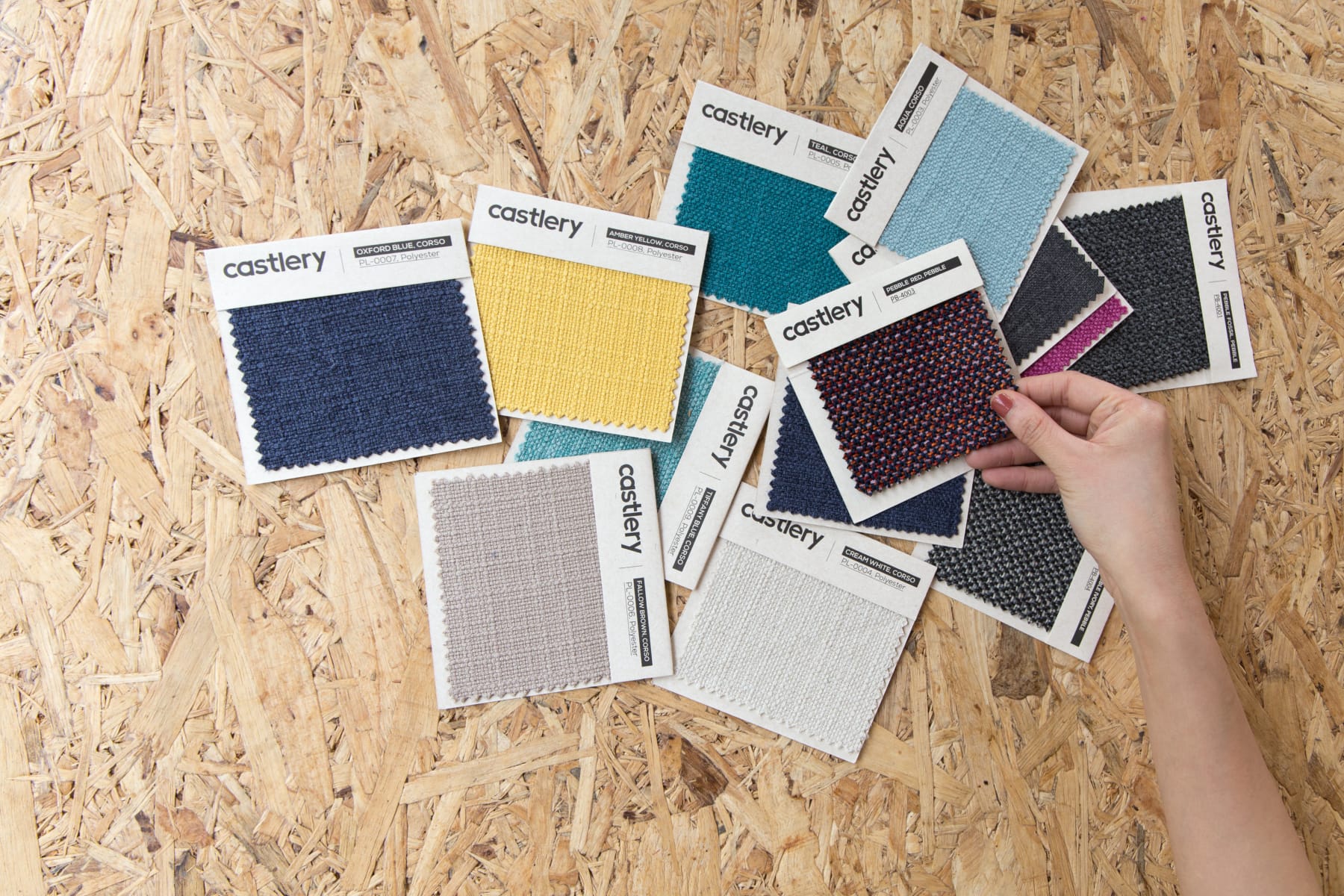 If you're planning a visual mood board, simply add a Castlery swatch to your cart at product page. You can request up to three free swatches to be delivered to your door!
Browse our wide selection of sofas to find the perfect one for you.