How do you protect a soft leather couch?
Are you looking to keep your leather couch looking better for longer? Does your sofa need a spot of TLC or some help to look its best? Then the good news is that it is possible to clean and revive your leather sofa, even if the material is old and tired, or starting to feel dry. Below we'll give you some top tips on how to protect your soft leather sofa, including cleaning methods and advice on what products to use for long term protection. Keep reading to find out how to keep your couch looking great for years to come.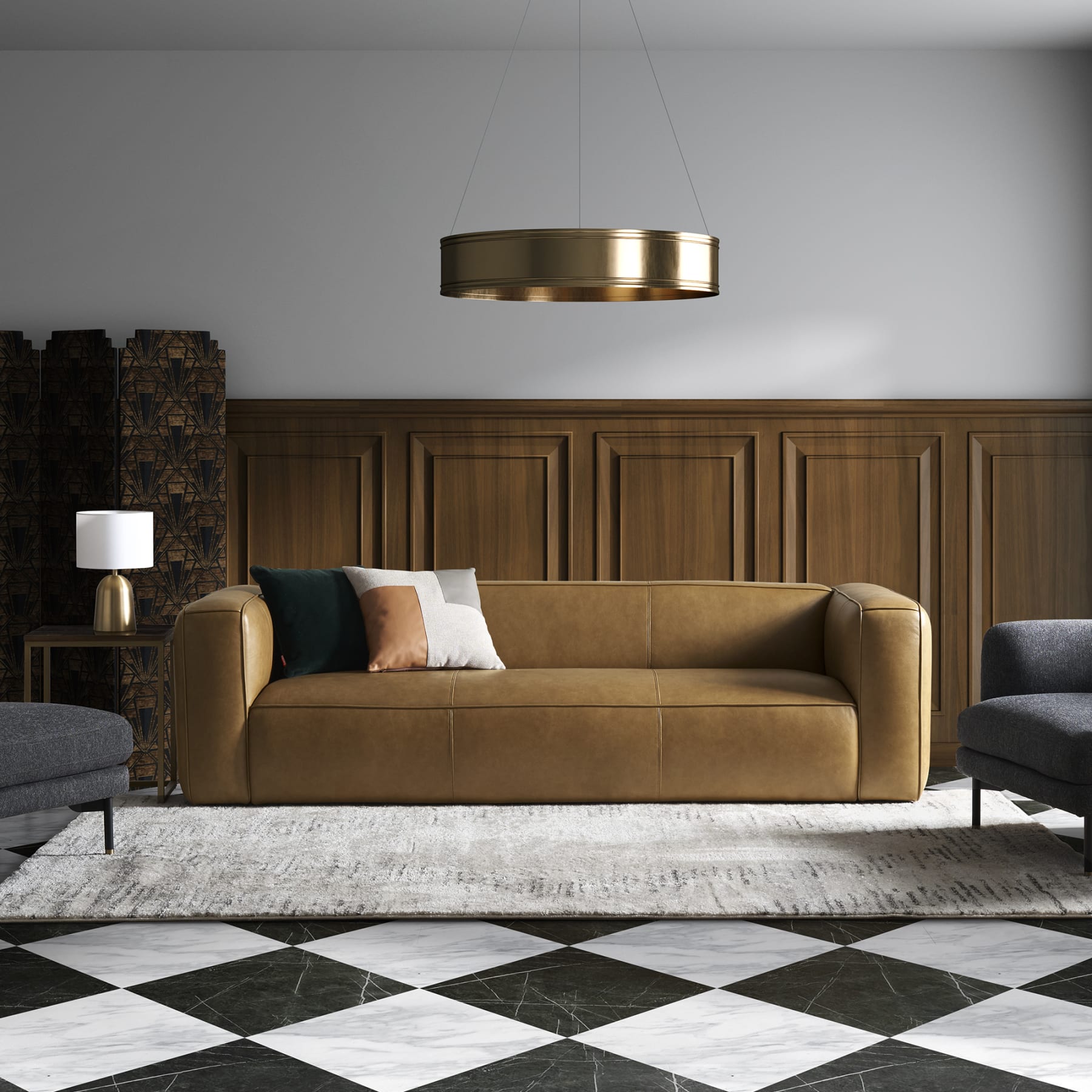 Pictured: Low-slung and designed with a single seat cushion, Mateo takes comfy lounging to the next level.
How to protect soft leather
Leather is an ideal material choice for a sofa. Not only is it very durable and hard wearing, but it even looks better with age. It is soft, flexible and comes in a range of colors that go with almost any design scheme. However, leather also requires a fair amount of care and attention to keep it looking its best. But this effort is well worth it because just a few simple maintenance tips can help you look after your leather for years to come. But just why does leather need so much care?
The answer is that it is a natural material. Sure, it has been treated and cleaned but unlike synthetic materials which require little attention, leather needs to be cleaned and conditioned in the right way to look its best. The good news is that unlike synthetic materials which can start to lose their sheen and luster, if you care for the leather sofa correctly it will only look better with time. Here's what you need to do.
How to clean a leather sofa
Ideally, you should give your leather sofa a quick clean on a regular basis, usually every couple of weeks or once a month at the minimum. A clean should involve going over the surface with a soft and dry cloth to remove any dust. Try and get into all the nooks and crannies of the sofa. In addition, use a brush attachment to vacuum the sofa regularly to remove any dust particles.
Next you should use a damp cloth to wipe down the leather. Where possible, use distilled water as it contains none of the chemicals found in minute traces in tap water (making it safe to drink). These chemicals include chlorine, which can damage the leather surface over time. Be careful not to use too much water as leather does not respond well to being soaked. Stay clear of the all-purpose wipes you find in the supermarket as these contain chemicals that can damage the leather. Leave the sofa to dry naturally and avoid sitting on it until it is completely dry.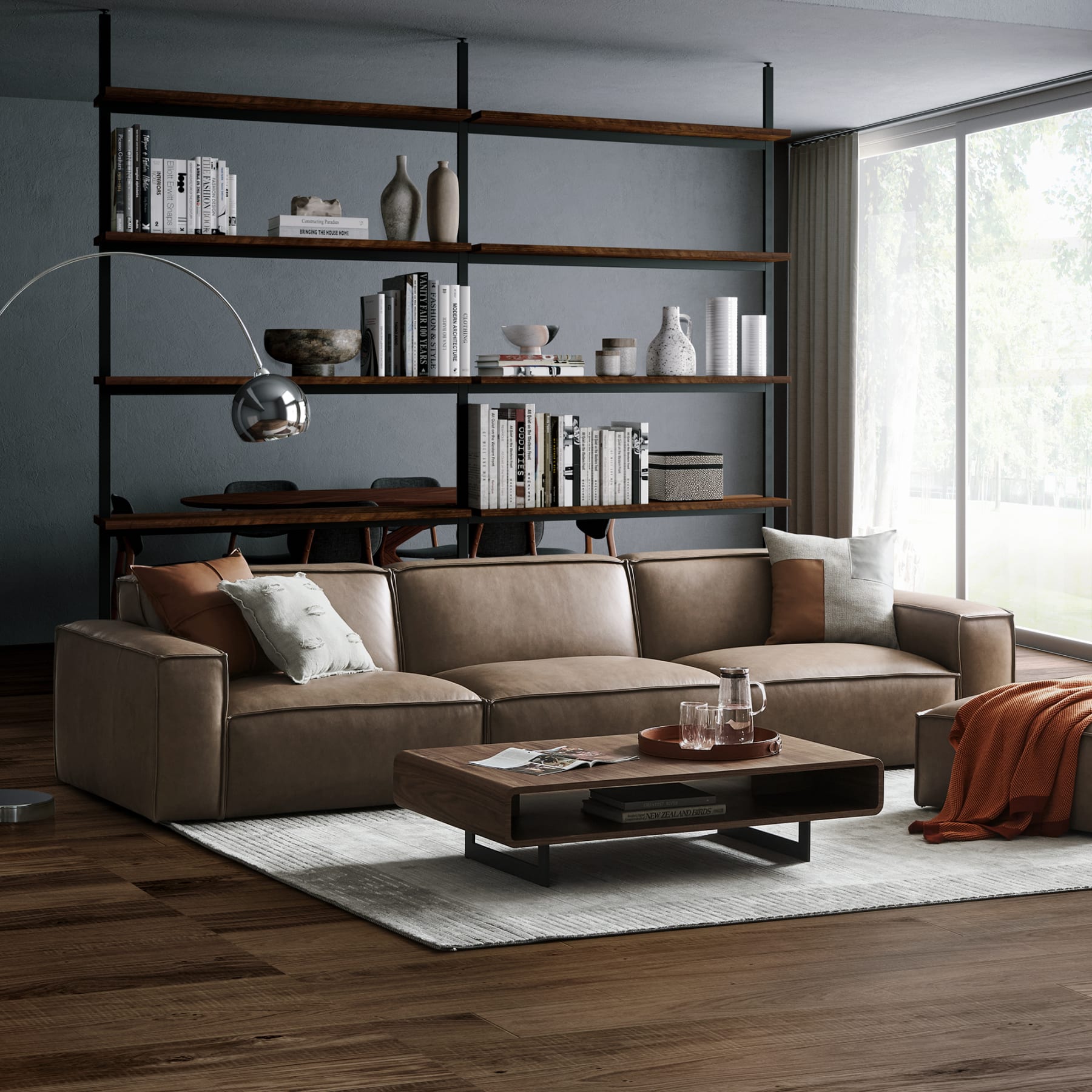 On the look-out for something masculine and moody? The Jonathan Leather Extended Sofa in Taupe sets the mood for you.
Every now and then you should also use a specialist leather cleaning product as part of this process to remove any dirt or grime that has attached itself to the surface and may not come off with just water.
Remember that a patina or slight sheen will develop on the surface of leather armchairs and sofas over time and is part of normal wear and tear of leather that adds character to the furniture. You should not try to remove this through cleaning.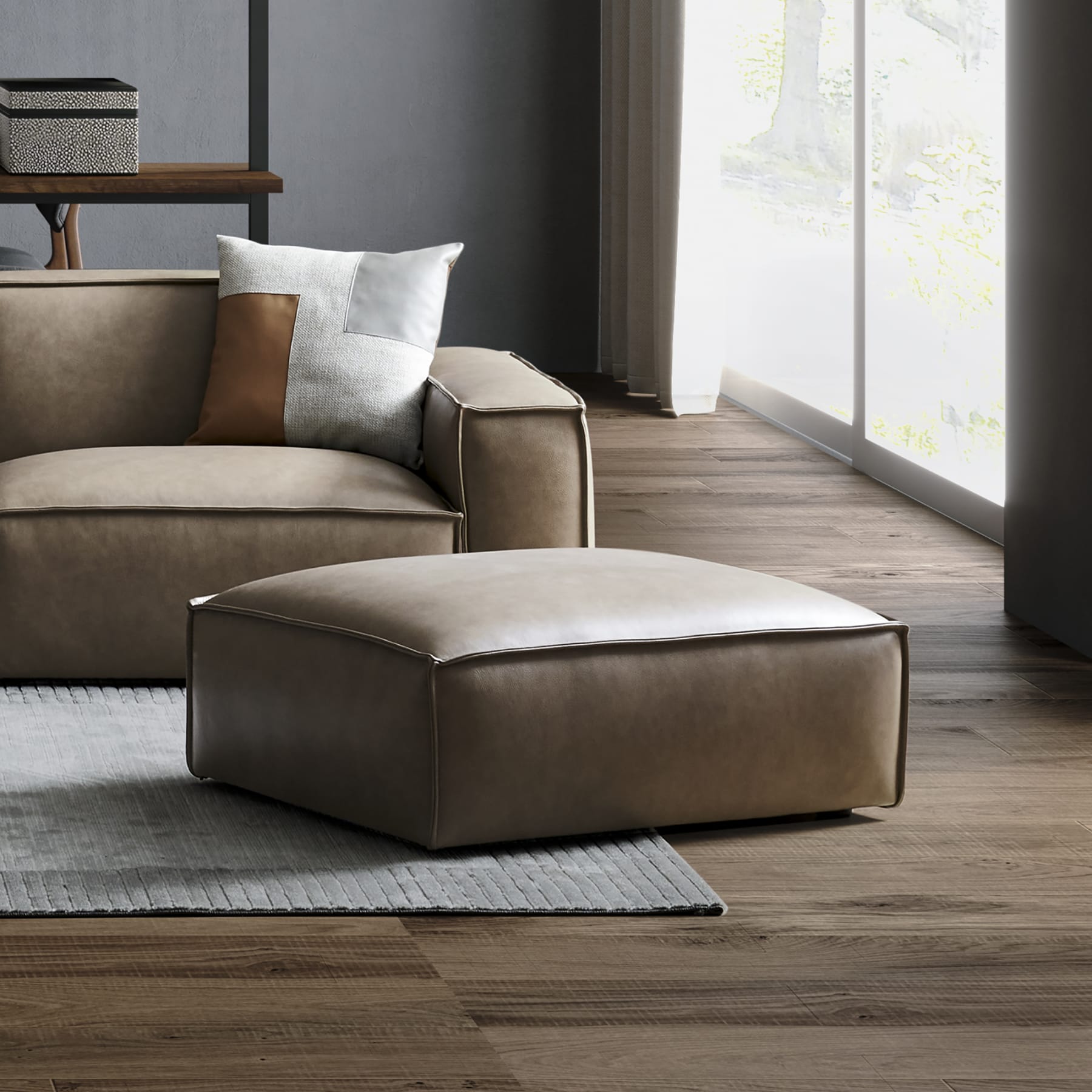 The ottoman not only works as a footrest – it also doubles up as extra seating when guests come around, or even a makeshift coffee table.
When to use leather conditioner?
Use a leather conditioner to keep the leather soft and supple — always let dry before sitting. The conditioner can be bought from most fabric or cleaning supplies shops. Always try using a small amount on the leather in a place that cannot be easily seen before applying to the whole surface. That way if the product is faulty or incorrect you can limit the damage done.
To keep your leather sofa looking as fresh as possible, it's best to condition your furniture a couple of times a year. It won't take long, and could end up adding years to the lifespan of your couch. This applies to most furniture, from fabric footstools to velvet armchairs – a little care and attention now and then goes a long way.
How to avoid damage to your leather sofa
Of course, keeping your sofa in good condition is also a part of making sure no harm comes to it. As such, where you put your leather furniture it is very important. Avoid prolonged exposure to direct sunlight and keep the sofa away from any heating source to prevent fading or discoloration. You should also avoid placing sharp items on the sofa, like keys or scissors, as these can cause punctures, tears or rips that can be very costly or even impossible to repair.
Of course, accidents do happen, but it is how you respond to them that makes all the difference. If you spill any liquid or food stuff on the sofa, blot spills immediately and gently with a clean white cloth. Do not rub as this can cause the substances to penetrate the leather which can lead to permanent damage.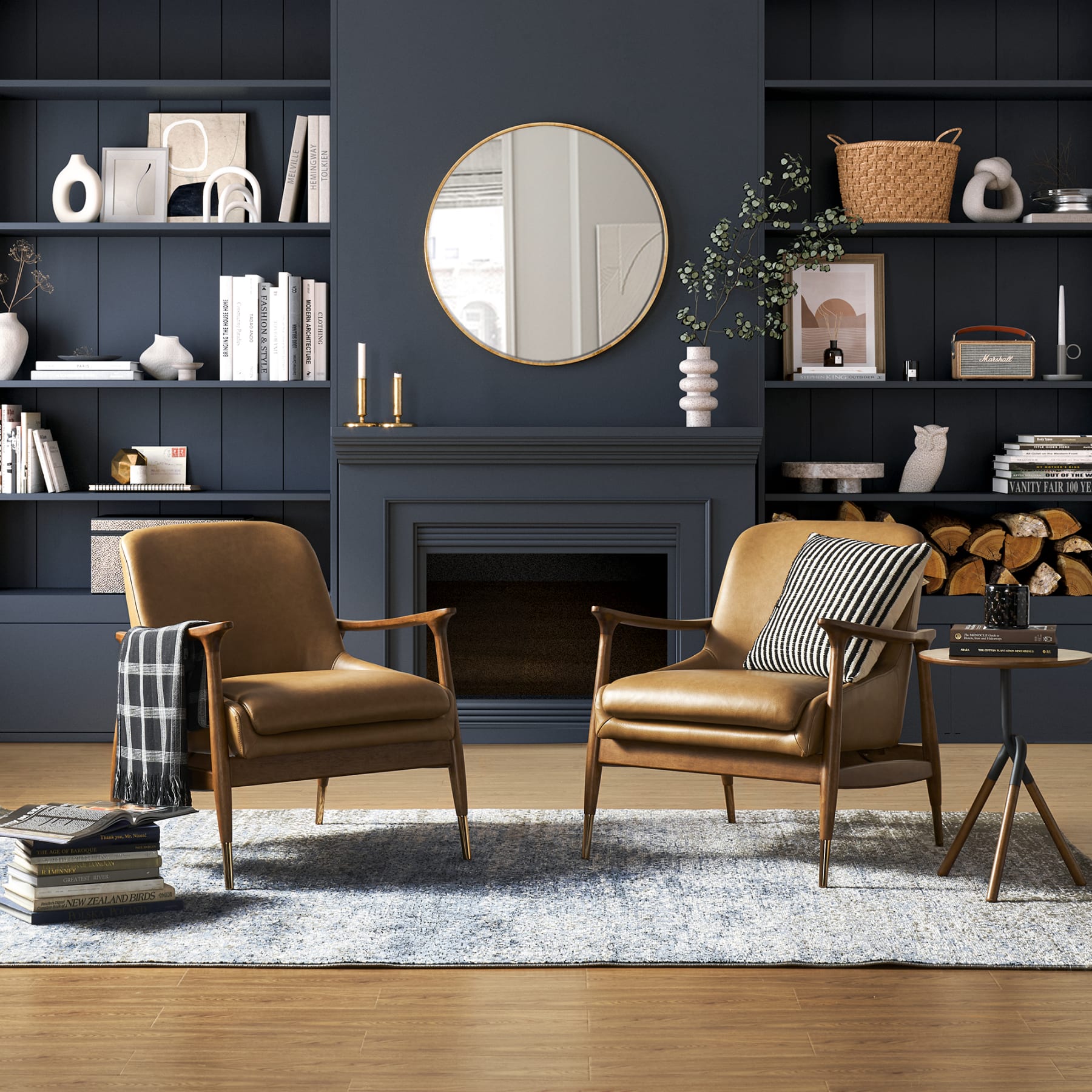 Seeking something sleek for your reading nook? The Desmond Leather Armchair, with its curved backrest, supports you through the plot of your current read.
How do you condition soft leather?
At least once a year you should clean and treat your leather with a specialist leather conditioner. This will keep the leather soft, supple and flexible and prevent tearing or cracks. You can buy leather conditioner in most supermarkets or specialist fabric shops.
How do you keep leather furniture from cracking?
By using a leather conditioner, you can keep the leather more supple and flexible. This will prevent cracking and keep your leather in better condition for longer. You should also avoid sitting on the leather sofa with keys or other sharp objects in your pockets as these can damage and cause rips, cracks, or tears.
How do you clean a soft leather couch?
Clean a soft leather couch using a dry cloth to remove the excess dust. You can also use the brush attachment of your vacuum cleaner for the harder to reach areas. Then use distilled water and a damp cloth to wipe down the surface. Try to avoid using too much water and never use any chemical cleaning products or wet wipes that may cause damage to the surface of the leather.